How to use? 
ME TO-DO
It is a daily planner with a structure that helps you plan your projects, organize tasks and plan your days in order to achieve your goals in less time and with a lower level of stress. This is possible thanks to its 12 simple organizational techniques and a triple vision structure.
SHOP COLLECTION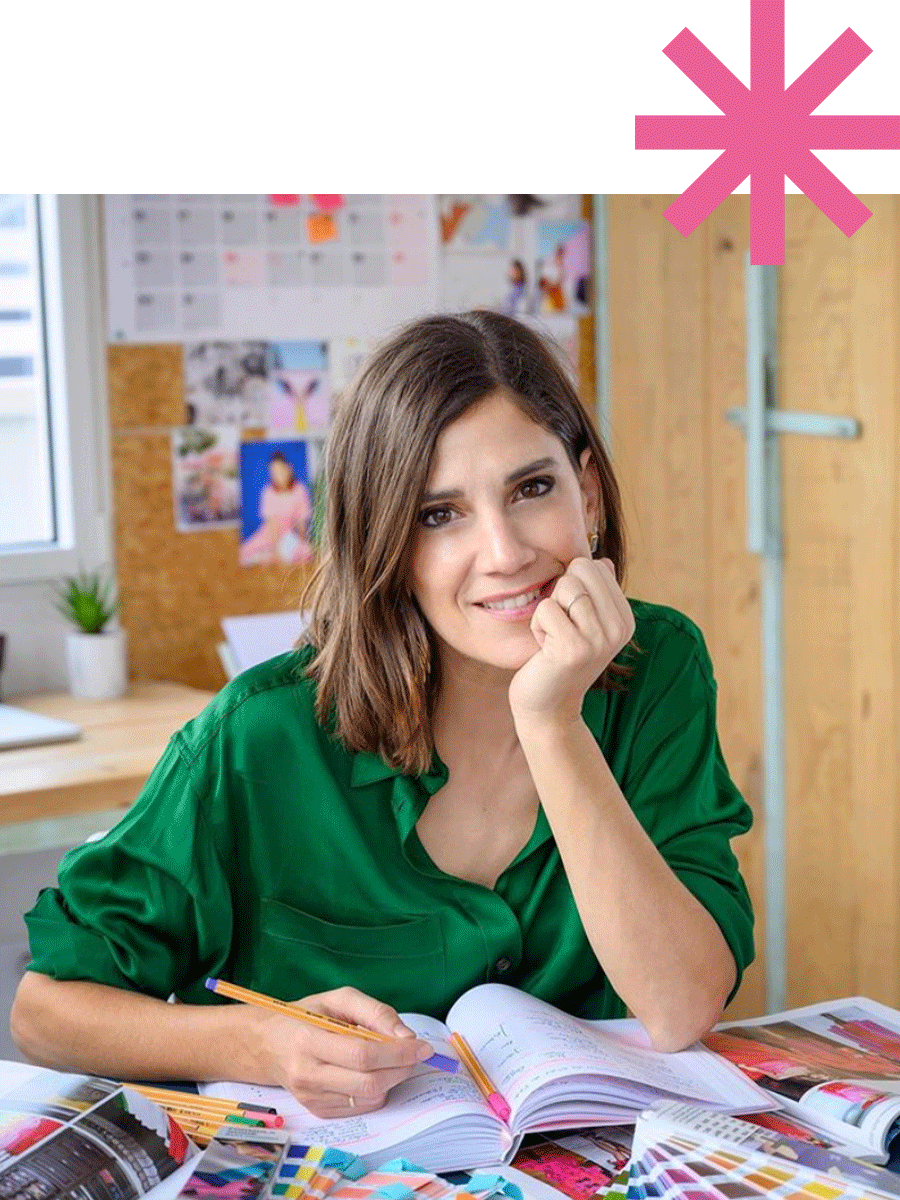 Plan by projects
Classify your tasks (to-do) by projects or fields.
TO-DO List
Write your tasks in lists.
Prioritize your tasks
Choose the three most important tasks of your day.
Tick system
Mark a tick when your task is finished.
Use of colors
Differentiate tasks, projects or activities by colors.
Assign times
Decide how much you will spend on the task and when you will do it.
Rewards
Motivation to increase productivity and self-esteem.
Breaks
Time to disconnect and recharge.
Purpose and gratitude
Start and end your day with positive thoughts and emotions.
Peace of mind.
Three sections that will help you live with less stress.
Creative freedom
Free space for your notes or to let loose your imagination.
Balance sheets
Reflect on your week, celebrate achievements and keep improving.
SHOP THE ME TO-DO
SHOP THE ME TO-DO
SHOP THE ME TO-DO
SHOP THE ME TO-DO
SHOP THE ME TO-DO
Triple visión
Start the week with an overview of all the ongoing projects and organize them into the week's schedule.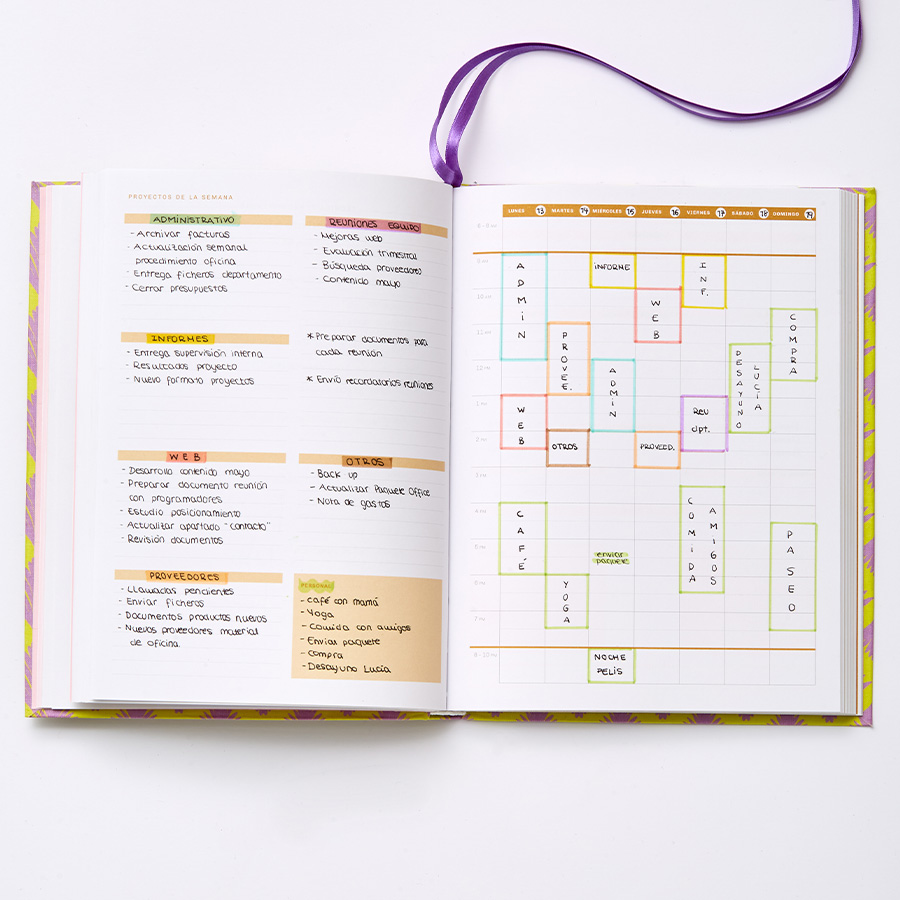 Plan your weekly schedule.

Break down the day's tasks in the TO-DO list, assign each of them a time, set priorities and take action.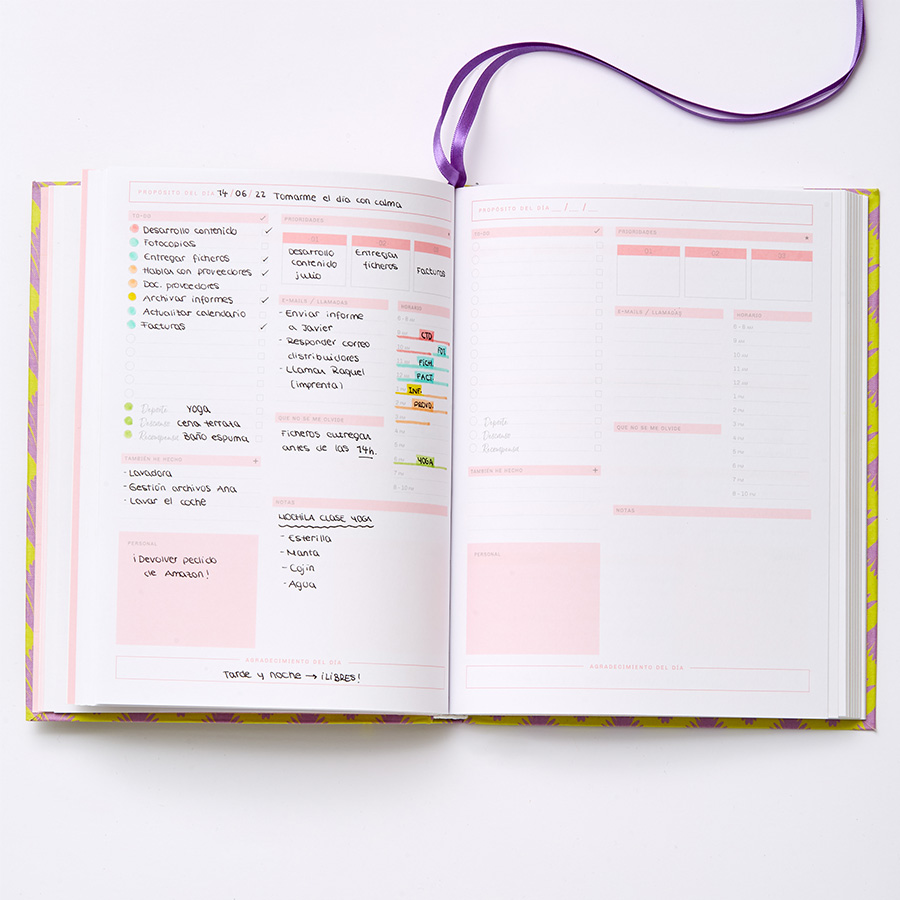 Include personal stuff in your organization as well.
¿ME TO-DO?
Download this free guide where we explain the 12 organization techniques of the ME TO-DO and the step by step of how to use it. You will see that it is very easy.

Start living well
and organized with

 ME TO-DO