HOW TO USE?
Cuaderno de Sueños
This planner serves as a valuable resource in the process of defining short and medium-term goals, as well as in creating a comprehensive action plan for their achievement. Its intuitive structure guides users through each step of the process, facilitating the transformation of 
Es un planificador que te ayuda a definir tus objetivos a corto y medio plazo y a trazar un plan de acción para conseguirlos.
Su estructura te va guiando paso a paso para que conviertas cada sueño en un objetivo y cada objetivo en un plan alcanzable.
La hoja de ruta desde que defines tu objetivo hasta que consigues alcanzarlo.  
aspirations into tangible goals, and subsequently, into actionable plans. From initial goal definition to ultimate goal attainment, this planner serves as the ultimate roadmap for success. 
shop collection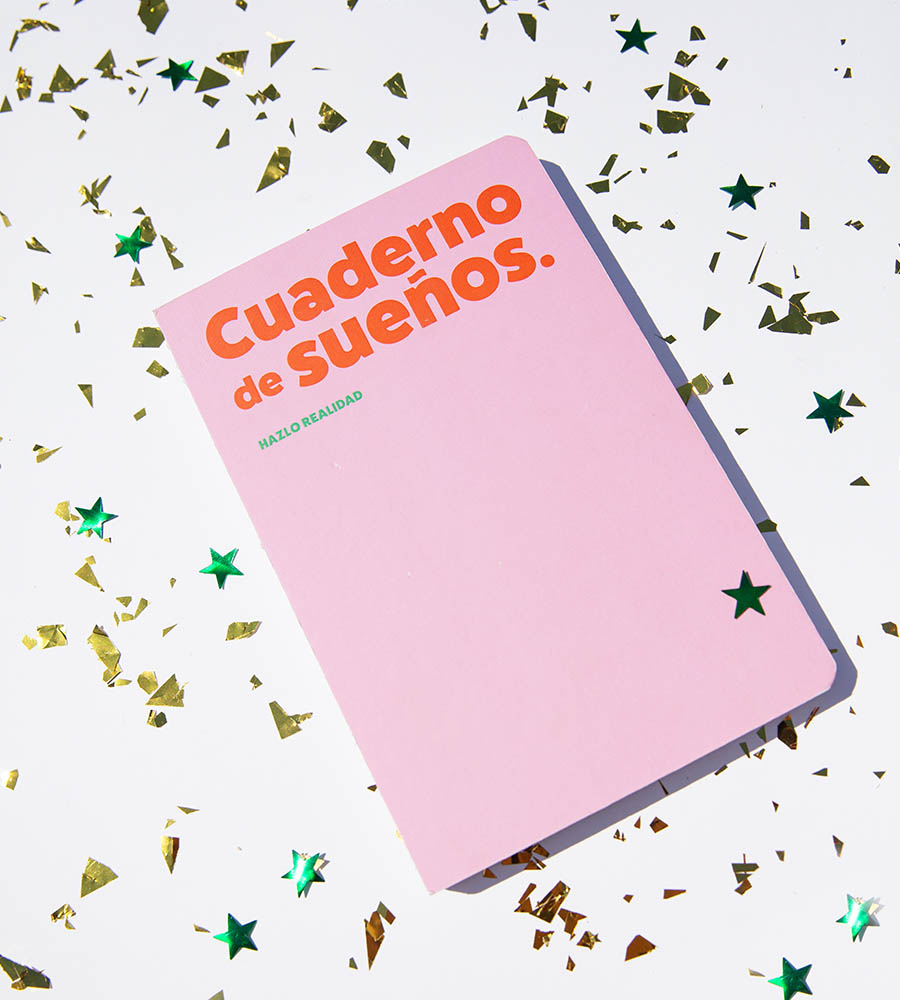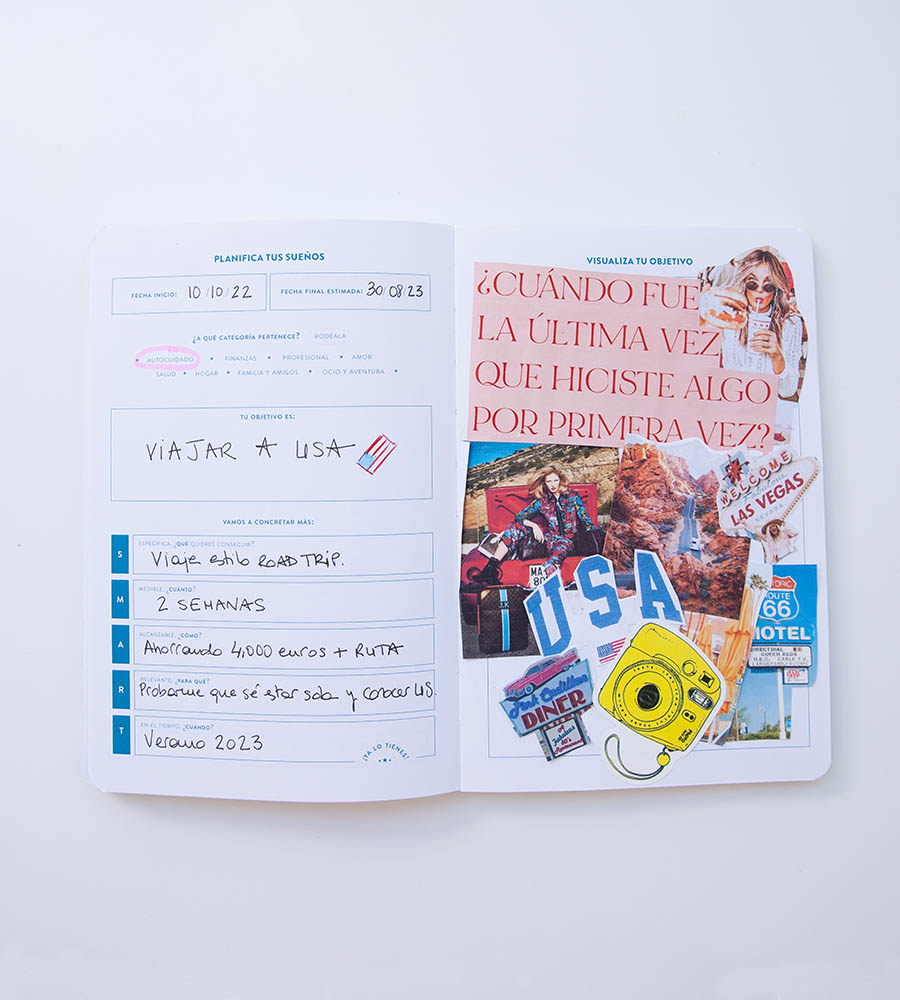 01
SET GOALS
Turn your dream or idea into a SMART goal: specific, measurable, achievable, relevant and time-bound.
02
CREATE IDEAS
Get excited and visualize your goal to motivate you to achieve it. Think about how you are going to do it: ideas, problems, solutions, alternatives, resources…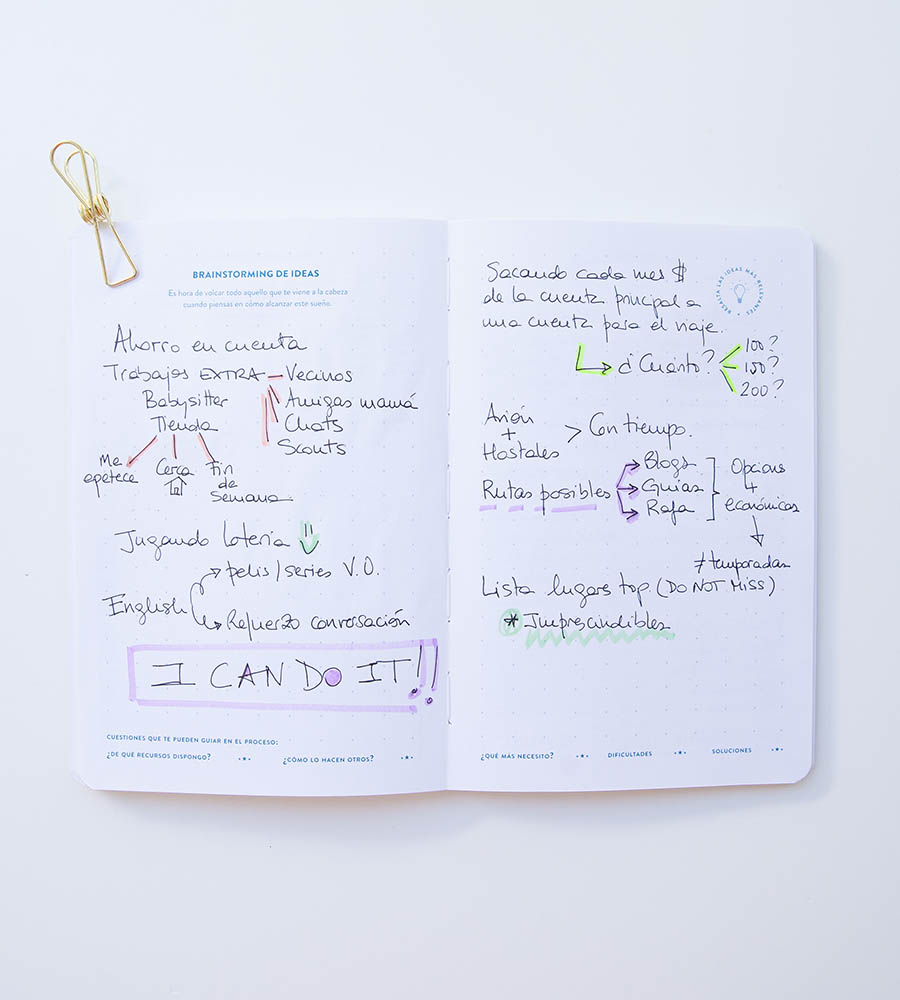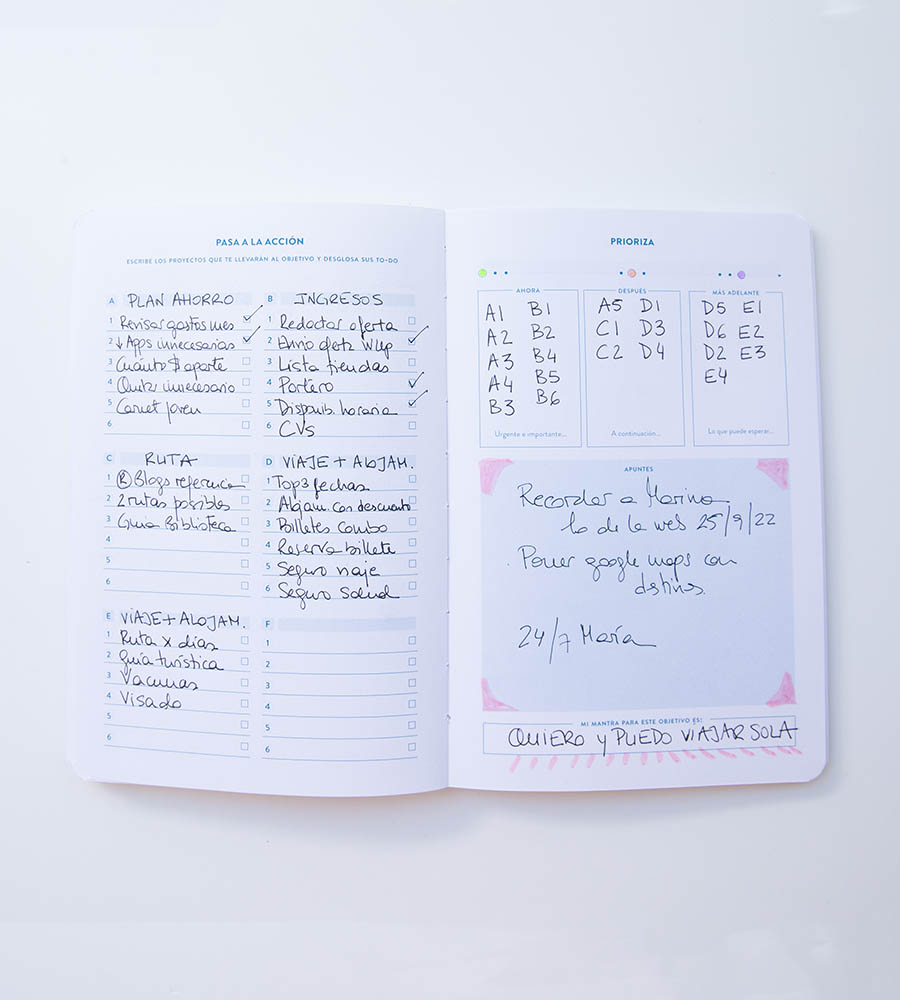 03
CREATE AN
ACTION PLAN
The difference between those who achieve their dreams and those who don't is in the action.
Approach the goal by developing small projects with its to-do lists. Prioritize and schedule.
01
ESTABLECE OBJETIVOS
Convierte tu sueño o idea en un objetivo 
SMART: específico, medible, alcanzable,
relevante y temporal.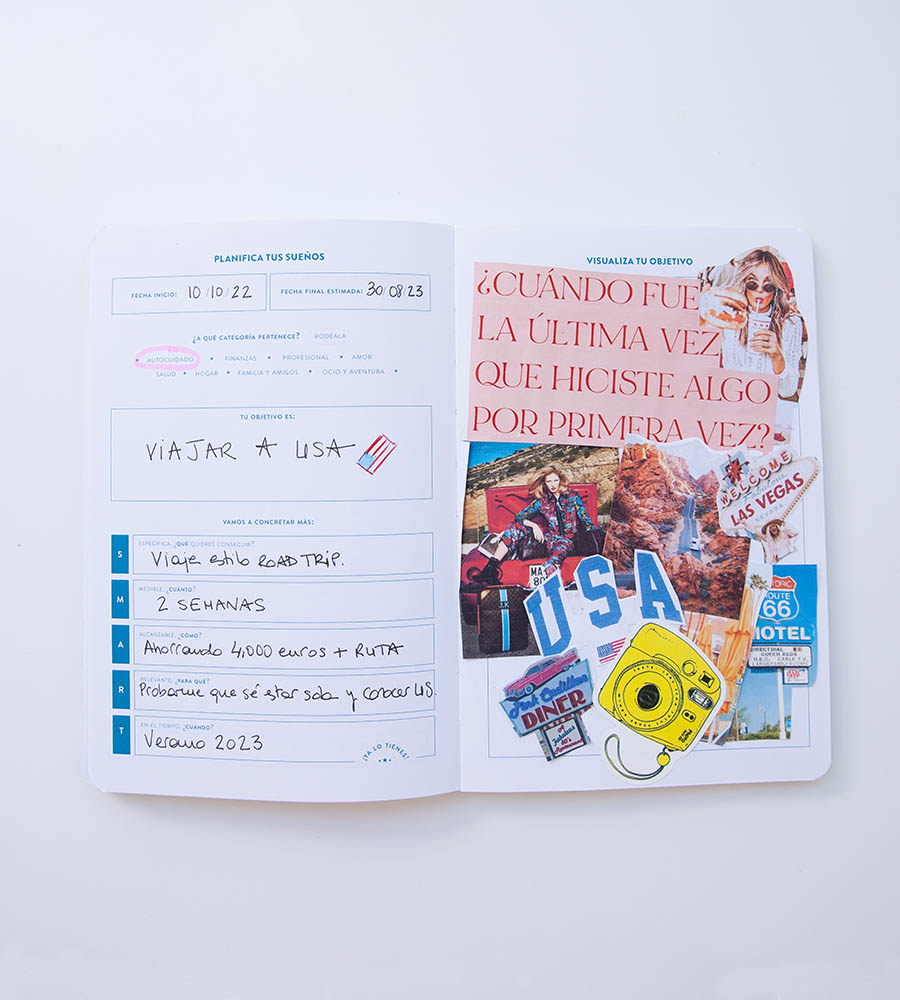 02
GENERAR IDEAS
Emociónate y visualiza tu objetivo para
motivarte a conseguirlo. Piensa en cómo
lo vas a conseguir: ideas, problemas,
soluciones, alternativas, recursos…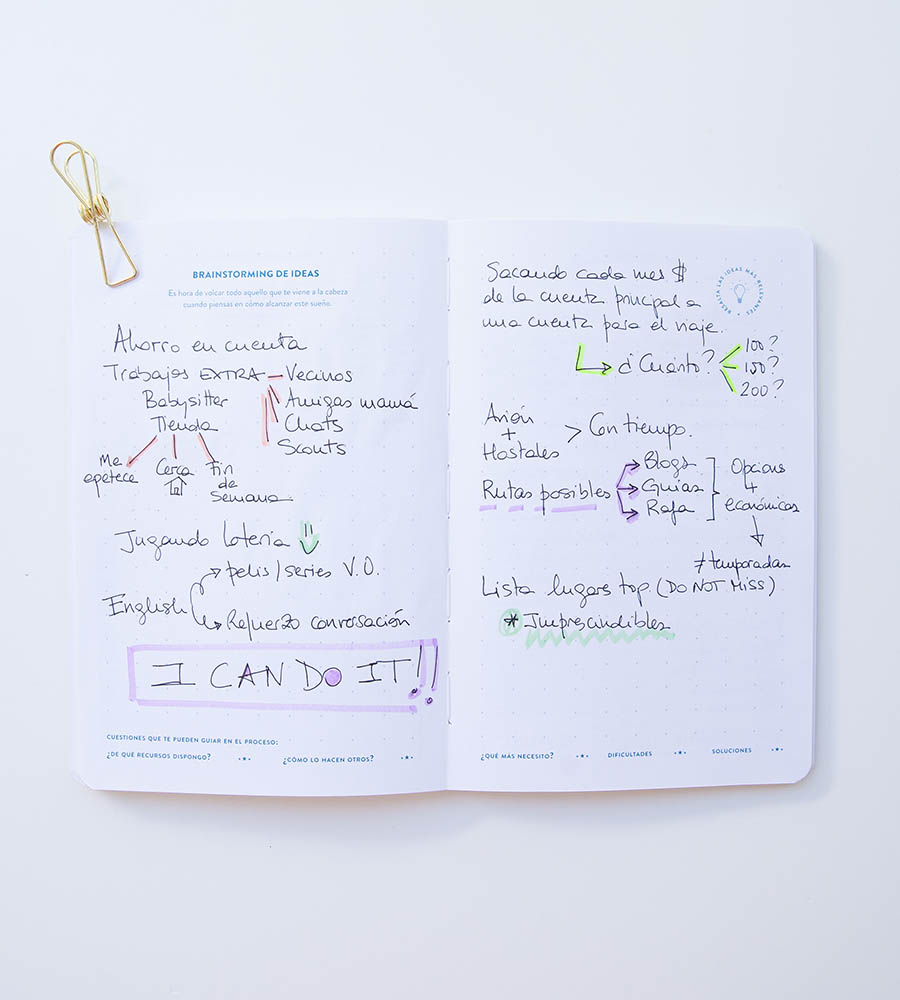 03
CREA UN PLAN
DE ACCIÓN
La diferencia entre quienes consiguen
hacer realidad sus sueños y quienes no
está en la acción. 
Acércate al objetivo desarrollando
pequeños proyectos con sus listas de
to-dos.  Prioriza y calendariza.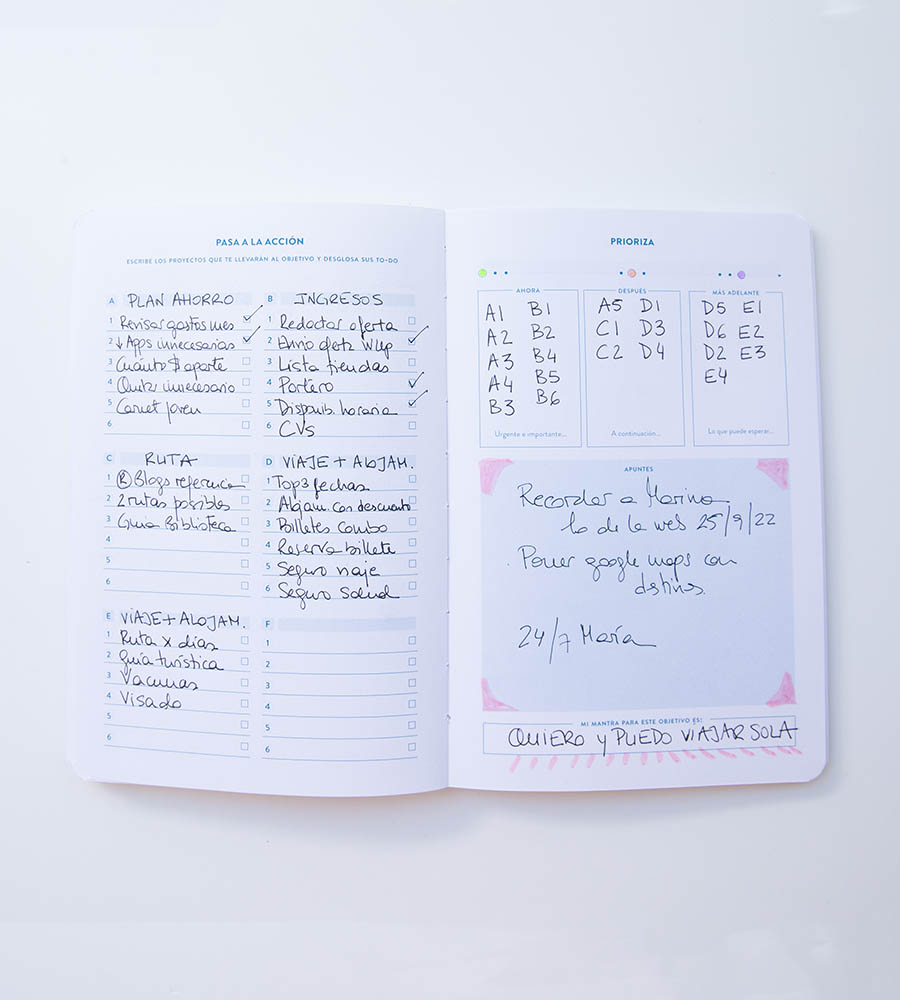 Cuaderno de Sueños
Download this free guide where we explain how the Goal Planner is structured and the step-by-step instructions on how to use it. You will see that it is very easy.
Shop now the Cuaderno de Sueños
Shop now the Cuaderno de Sueños
Shop now the Cuaderno de Sueños
Shop now the Cuaderno de Sueños
Shop now the Cuaderno de Sueños

Make your dreams
come true with the

 Cuaderno de Sueños